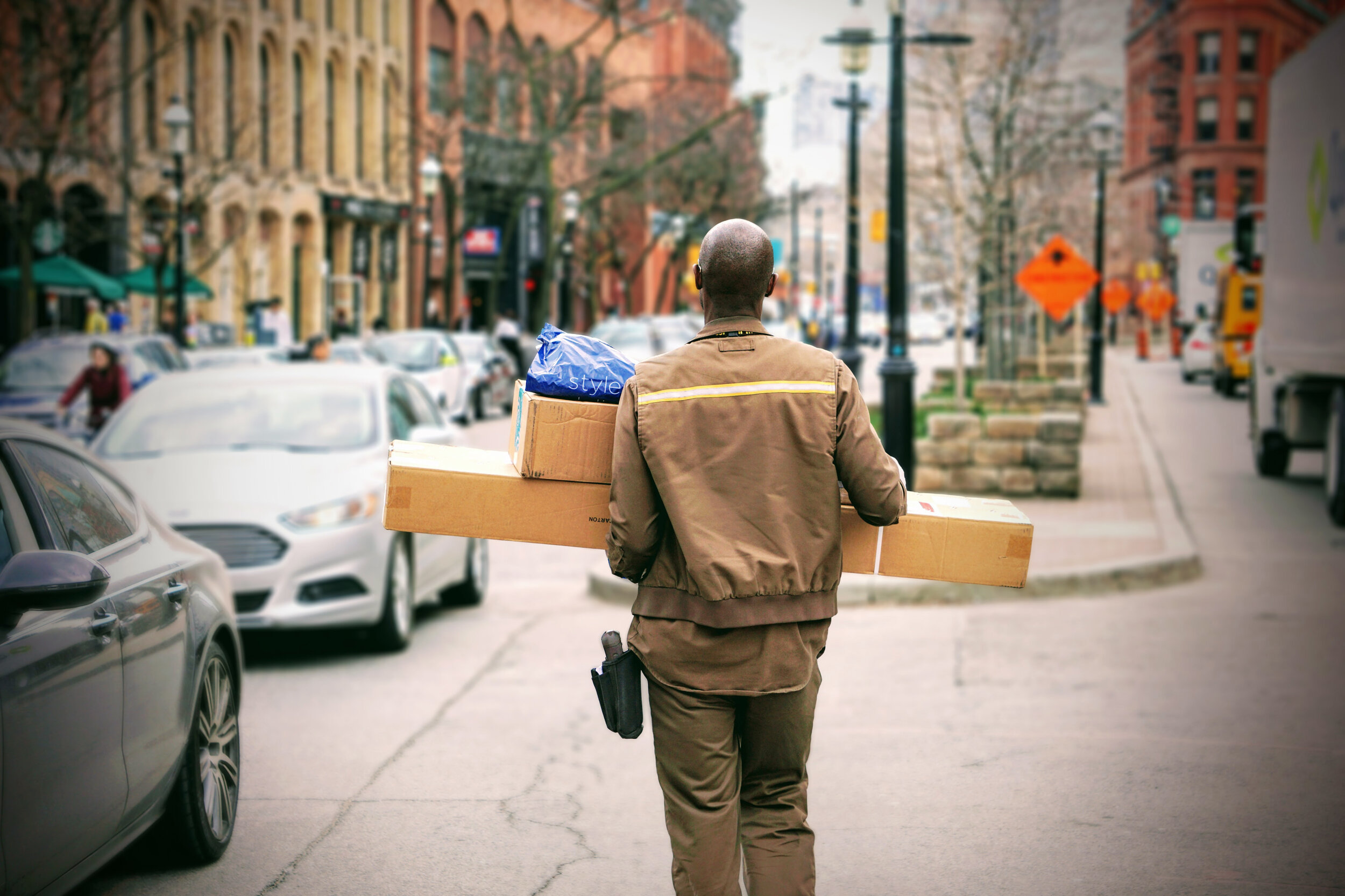 Gray Falkon consumer research study shows companies must succeed on Amazon in order to survive and thrive beyond the fallout of the COVID-19 pandemic.
Words are inadequate to express the enormity of this global COVID-19 crisis and the tragic impact it is having on billions of families and individuals. Our thoughts are with those whose lives are most affected.
In the midst of the calamity, there are bright spots to find if we look in the right places. Technology is enabling us to stay connected both personally and professionally, and infrastructures are in place to move our lives forward, even if at glacial speed in some sectors.
One particular juggernaut company powers infrastructures that are becoming household necessities now more than ever: Amazon
Amazon Web Services ("AWS") is meeting unimaginable demand from hundreds of millions of people at home who not only need stable access to advanced technologies that enable their work , but also need access to entertainment in the form of movies, music and games, whether directly through Amazon or through other companies such as Netflix that relies on AWS to power it's entertainment infrastructure.
By far the most impactful component of the Amazon ecosystem both near-term and long-term is the Amazon marketplace. With its ability to connect buyers and sellers across the globe and deliver essential items to our doorsteps, Amazon is becoming even more integral to our lives, a fact that will continue to become increasingly true.
People need products even when bunkering, perhaps even more so. In addition to health, medical and wellness items, families are purchasing grocery and specialty foods, clothes, baby products, pet care, necessary household goods, etc. while seeking shelter in their homes. Additionally, social distancing is stimulating demand in some sectors that could be categorized as non-essential. For example, gyms are closing for an indeterminate amount of time and some will consider their exercise regimens to be unmissable, thus increasing demand for equipment to expand home gyms. For example, all models of Concept2 rowing machines are out of stock nationwide, so their website is sending users to a waitlist.
Gray Falkon recently conducted a consumer survey that captured 2,477 responses regarding spend on Amazon before the COVID-19 pandemic, during the period of social distancing, and expected spend once the curve is flattened and people resume more normal activity outside the home. Here's what we discovered:

The Dramatic Shift in Share of Spend
Unsurprisingly, the share of spend on Amazon is rising dramatically during this period of social distancing. For example, consumers have increased the share of their purchases that fall under the Grocery and Gourmet Food category on Amazon by over 110%. What is more surprising however, is that this stark uptick in consumer spending behavior on Amazon will not fully recede following the end of social distancing. Using the same example, the share of Grocery and Gourmet Food will stay 49% higher than before COVID-19.

This shift is consistent across 15 categories: Baby Products, Beauty Products, Clothing and Accessories, Consumer Electronics, Grocery and Gourmet Food, Health & Personal Care, Home & Garden, Office Products, Outdoors, Personal Computers and Accessories, Pet Supplies, Shoes, Handbags & Sunglasses, Sports, Tools & Home Improvement and Toys & Games.

The new normal will be a step-level increase in purchases made on Amazon versus other retail players – online and offline— that much is clear. The real question remains, how can consumer brands do more than survive beyond the end of the pandemic?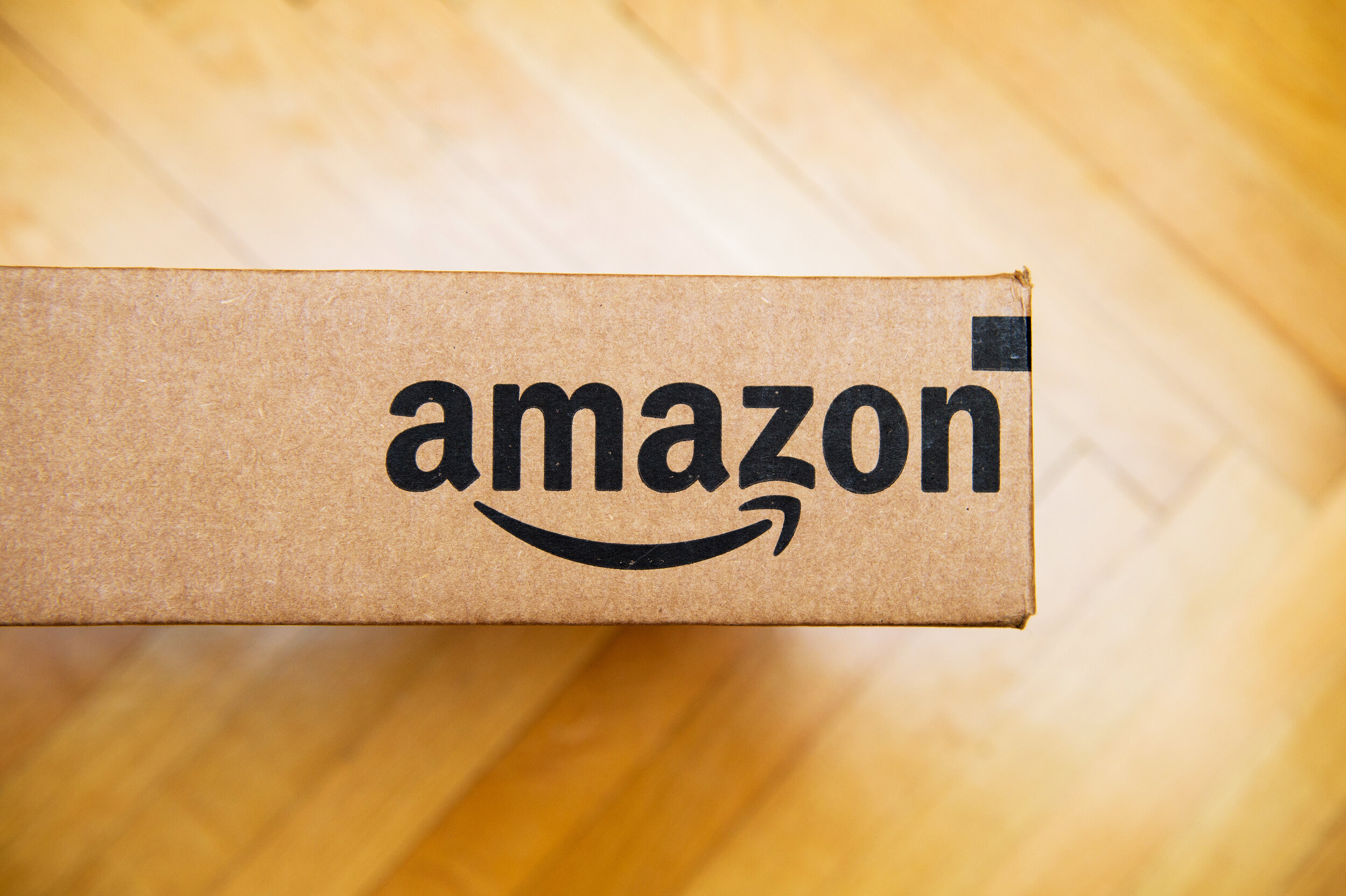 The Criticality of Amazon e-Commerce
Consumer brands can do more than survive. They can grow. In order to do this though, they will need strong eCommerce teams. There is an unprecedented opportunity to shift product and brand preferences in some categories. A significant segment of consumers will be newly turning to Amazon to purchase products they previously purchased strictly through brick and mortar shops or through other specialty retail channels. These are products such as grocery, clothing, home and garden and pet supplies.  
To capture this consumer segment, brands will need to focus more on elements of the consumer shopping experience on Amazon. 
For example, a lifestyle clothing brand must go beyond focusing on benefits like health, wellness and the purposeful life. Brands that can better convey important attributes like fit, personal style, color reliability, and material grade will win against category leaders that do not.  A gourmet snack brand with brilliant packaging, copy, and product imagery will lose if it does not also inject vibrance into Amazon's product listings. These details are the ones consumers look for when choosing to shop in person rather than online, so offering them the best proxy of that experience is essential. Brands that master these practices and optimize product and keyword rankings will win. 
Conversely, companies in Amazon categories like Consumer Electronics, Office Products and Toys and Games face a different challenge. Amazon is already a primary marketplace for brands in those categories, and many of them already have solid Amazon selling and product fulfillment teams in place.  However, supply chains are constrained due to both the shut down in China and global hoarding. In addition, Amazon is restricting categories that are not deemed necessary, pausing orders, rejecting "Fulfilled by Amazon" ("FBA") inventories, and extending delivery windows.  
Brands in these categories need to lean further into their e-commerce capabilities rather than pull away due to these added complexities and delays. Some actions these brands can take immediately include:
Establishing reliable channel and fulfillment solutions such as authorized sellers with robust fulfilled-by-merchant capabilities 

Securing greater strength in third-party merchant relationships 

Practicing marketing and sales rigor on Amazon 
Focusing on these areas will go a long way toward making it through the social distancing squeeze and getting ahead once we make it to the other side. Brands that are adapting and shifting strategy to strengthen their Amazon presence will be the strongest and best brands standing. The only caveat is that they must be prepared to keep their promises in an environment that's ripe for the rise of shady sellers.
Protecting a Brand's Promise
An environment of increased demand and constrained supply chain is the perfect growth medium for counterfeiters, thieves, product liquidators and other bad actors that threaten to break the newly established or reinforced brand promise to consumers. 
Brands will be hurt through fake products, distressed and expired inventory, returned and damaged goods, and other products sold to consumers without the security of a warranty. Illegitimate third-party merchants will create listings that detract from those that have been approved and cultivated by trusted brands and approved sellers. These unauthorized merchants will not be qualified to properly handle and deliver products. They will create pop-up storefronts and disappoint consumers through poor customer service.
Legal remedies and other traditional means of defense and enforcement require time and precious resources to investigate infractions, gather evidence and progress through the legal system. The good news for brands is that Amazon is acting more definitively against questionable sellers by permanently shutting down listings and constraining or eliminating merchant accounts that don't comply with the rules Amazon puts in place to protect consumers. 
Identifying Amazon policies being violated by sellers and leveraging these policies against them can be an infinitely faster, noticeably cheaper, and measurably more effective solution to a majority of illegitimate seller issues. Implementing this method of brand protection can eliminate more than 50% of seller issues within two weeks and up to 85% of problematic listings in the following weeks. 
Overall consumer spending may be down for some time. However, brands can seize growth in any market environment that features up to double-digit share gain. This is exactly that environment. 
Consumers will devote a much higher share of what's inside their wallets to Amazon than all other channels during the coming months and years. Brands that invest in their e-commerce teams, optimize their marketing and sales, secure their distribution channels, and protect their online brand can expect to win big. 
For more information on growing and protecting your online sales during this time, including specific data on each product category addressed in this survey, please visit www.grayfalkon.com or email info@grayfalkon.com
Trajan Bayly, CEO of Gray Falkon, is an award-winning innovator across multiple industries, including e-commerce, technology, health, and finance. As a 20-year business veteran and recognized expert in market strategy, innovation, and artificial intelligence (AI) technology, Trajan's leadership experience spans a wide spectrum, from startup technology companies to large, global organizations like Ernst & Young and General Electric.