Defend your right to protect your customer experience and win back your lost Buy Box 
Despite what third-party sellers may claim, they do NOT have the right to use your brand however they want to use it. Remember, it's your brand! You've spent years cultivating it, developing high-quality products and perfecting your customer experience. Preserving this value is your hard-earned right! 
Illegitimate third-party sellers claim they can use your brand however they want when reselling your products. They usually acquire the product below COGS, then leverage your marketing assets, bump your listings below the fold and recklessly damage your customers' experience along the way. They do this in order to win the Buy Box, the superhighway for product purchases on Amazon.
This rogue seller behavior is unacceptable, and given your investment in your consumers' experience, some outrage is in order. It's your right and your moral imperative to ensure your consumers have the outstanding brand experience you intended for them, and they deserve to have.  
The law doesn't absolve sellers from their greedy behavior, and neither does Amazon. Instead, Amazon has built and established its own policies to protect its users and consumers, not the sellers who take advantage of it. 
Your customers are mad about their poor Amazon sales experience, and they're blaming you
Customers will always have high expectations for their online shopping experience. They've chosen to purchase your brand for a reason, but they don't pay any attention to the seller. They may wonder, "Who is this seller?" But it's followed shortly by, "Ah, it doesn't matter, we trust the brand!" So, when customers have a poor experience they blame you. We've learned the sins of the seller are, unfortunately, consistently placed at the feet of the brand.
While there are a variety of reasons products find themselves online, sold by groups that aren't the brand owners, customers only know it was your brand's product that generated their poor experience. You had nothing to do with it, but it's your brand that gets the bad customer reviews, damaging brand value and impacting future sales and profits. 
This is not a rare occurrence. One of our customers recently asked us to assess its consumers' experience by making hundreds of purchases from unauthorized third-party sellers. More than 75% of the purchases were at least one of: the wrong product, damaged product, expired product, or otherwise compromised product. 
Against numbers like these, consumers have every reason to be angry with a bad brand experience. So do you. As a brand owner, it's your right and obligation to be angry.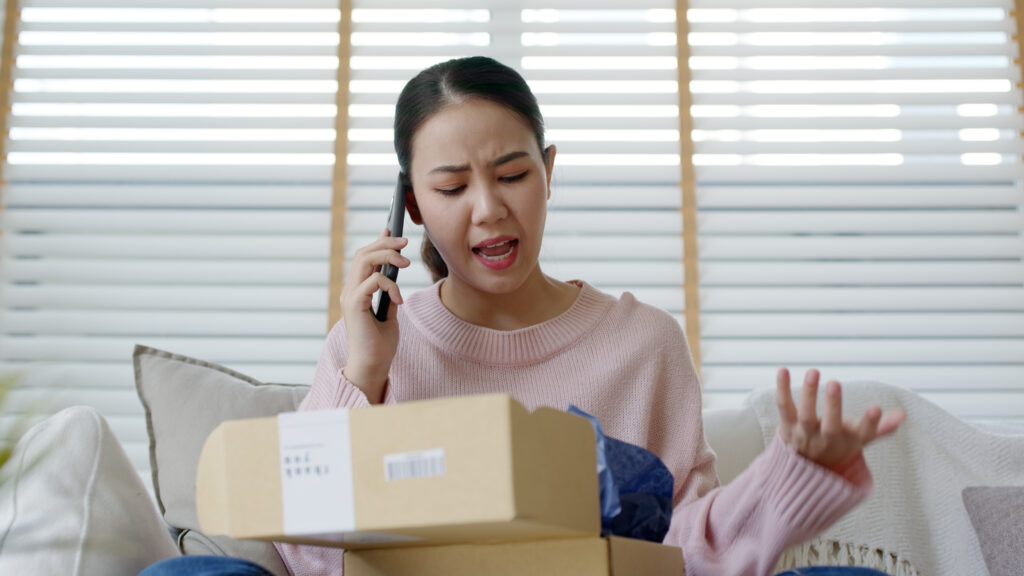 Third-party sellers and baseless threats
Rogue sellers don't care about your brand or the experience they're giving your customers on your behalf, because that isn't their concern. They don't worry about customer retention and brand recognition. You're taking care of that for them. Their focus is to leverage your hard-earned and expensive brand name and intellectual property to win your Buy Box sales right now. When you warn them off or otherwise take action, they may threaten you. They may even hire an attorney to send you a nasty letter (or several of them). For what? For protecting your rights and your brand? Hey, they like to make money too, and if a threatening letter does the trick to back you off, then their hiring of the attorney was worth it. 
Some brands will avoid the specter of a lawsuit at all costs. They will back down if a seller's attorney sends a threatening letter. But, let's break down the actual economics of the situation. You spend millions on brand experience. Seventy-five percent of your consumers get a negative brand experience courtesy of rogue sellers. One of those sellers spends $1,000 for an attorney to send a letter to scare you off. Are you going to let that seller get away with it? Seriously?
You are always well within your rights to fight for your brand's integrity and customer experience. Don't let them back you down. They aren't justified. The risk of not dealing with a rogue seller has even greater consequences than a lost Buy Box.
Don't back down, fight for your consumers and your brand
Pursuing legitimate and righteous action against illegitimate third-party sellers is within your mandate. Act within the law Amazon has created and by which it operates. Stop worrying about offending sellers that are hurting your brand and stealing your sales.
Gray Falkon's system is the righteous path to defending your brand, providing the tools to actually quantify and solve the problem quickly and effectively. Gray Falkon's proprietary AI and automation technology, HORUS, will discover, evict and protect your brand from illegitimate sellers responsible for your lost Buy Box and stolen Amazon sales, eliminating up to 95% of rogue listings within weeks.
Unstoppable technology that evicts rogue sellers for good
HORUS sees what humans can't manually process, comprehensively detecting and collecting data to create a full picture of unauthorized sellers. HORUS processes that data to identify patterns and predict third-party seller behavior. With those findings, HORUS then deploys customized tactics anchored in marketplace policy, sending automated but tailored messages to violating sellers, quickly evicting them from Amazon, eBay, Walmart and other eCommerce platforms. 
HORUS never stops working for you. It's an unstoppable system that can outsmart sellers before they make their next move, keeping them away for good.
Let's quantify your brand's problem today and take back what is rightfully yours.