How consumer experience audits protect your consumers and your Amazon sales
A little outrage is in order. You've invested in market testing, packaging and advertising. You've selected omnichannel partners that will provide a consumer experience that is consistent with your positioning. When you list your brands on Amazon, you meticulously craft your Product Detail Pages (PDPs) and in-line advertising to articulate and reinforce your brand promise. The consumer is convinced to purchase and repurchase your product. Your product arrives in the home of your consumer. The question is: will the brand experience fit the brand promise? If not, it's time to get mad.
Illegitimate sellers damage your brand integrity
If your intended brand experience includes receiving your product in a Walmart grocery sack, mission accomplished.
Rogue third-party sellers are sending your consumers your products that are:
Different from the one featured on the Product Detail Page

Clearly used or returned inventory

Old, damaged, beaten up, etc.

Expired or otherwise compromised

Covered in random stickers, tracking labels, third-party branding, etc.

Accompanied by solicitations for consumer product reviews, buying directly from third-parties, etc.
This is a serious issue. Last month, the Gray Falkon team audited 132 purchased products for a global consumer health products company. Of those products, 100 had problems severe enough to negatively impact the consumer experience. 76%!
How Rogue Sellers Steal Your Sales
The bottom line is that illegitimate third-party merchants can destroy your brand integrity and ultimately your sales. Relentless and skilled at what they do, this is their usual approach:
First, they piggyback the A-plus content to create an offer on your ASIN.

Then, they steal your Buy Box through dishonest or otherwise unfair pricing.

Then, they endanger future sales by providing your consumers with a poor brand experience.
Are you angry yet? Do something about it!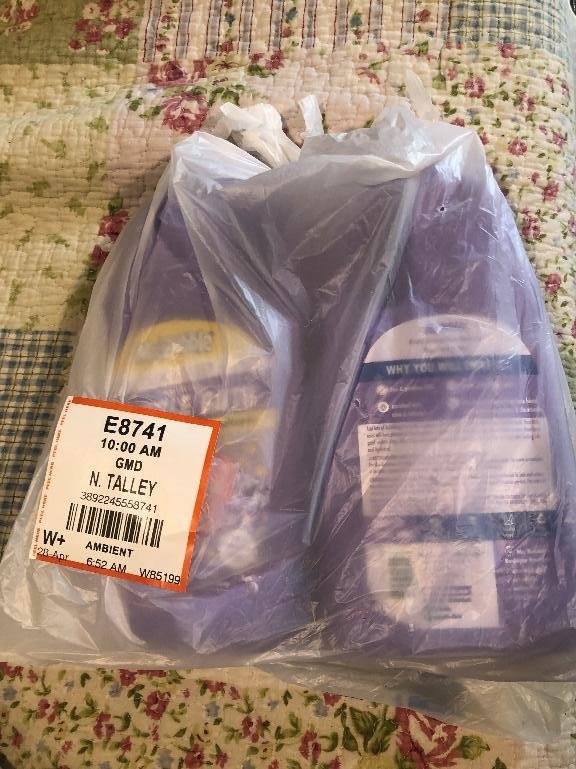 Consumer experience audits are powerful tools for protecting your consumers and your Amazon sales
The compliance side of the industry conducts "test buys" which are intended to support a claim that a third-party Amazon seller is infringing on your intellectual property rights. Another use of "test buys" is to attempt to identify the source of leakage in your supply chain.
Gray Falkon conducts consumer experience audits to stop those illegitimate sellers that are stealing your Buy Box and damaging your future sales through their bad behavior.
The consumer experience audit is a powerful tool in Gray Falkon's proprietary system, HORUS. HORUS is the name of our AI and automation technology named after the Egyptian Falcon God of protection. With HORUS, our assessments capture far more just than supporting IP claims and searching for addresses.
Sellers often violate Amazon's policies concerning the contents and condition of shipments received by consumers. For example, they use the wrong kind of packaging, improper stickering, products that do not perfectly match the PDPs, incorrect condition reporting, improper inserts in packaging, and more.
Here's how HORUS works to identify these additional violations of your brand:
Step 1: HORUS determines which audits should be conducted to have the greatest chance of impact.

Step 2: HORUS routes the necessary information to multiple product purchasing and processing centers within the U.S. and internationally.

Step 3: HORUS automatically updates a dashboard to show what was purchased, from whom, on what date and when the parcel is expected to arrive.

Step 4: When the product is received in the processing center, it is visually inspected for violations of Amazon's policies put in place to protect consumers. It also captures images of all parts of the consumer experience including the shipping box, address labels, inserts, product top, bottom, front, back, sides, as well as any specialized screening such as invisible ink viewable only with a blacklight.

Step 5: The assessments and photos are uploaded to HORUS which then immediately starts filing and escalating policy violations discovered in the audits. Simultaneously, HORUS updates the dashboard with all information and photos captured in the screening.
Protect your consumers, your sales, and your brand
Consumer experience audits align perfectly with Amazon's priority: to protect the consumer experience and increase the opportunities to document bad behaviors of illegitimate third-party sellers. Gray Falkon's consumer experience audits are the most direct and impactful method to remove rogue third-party merchants that steal your Buy Box and subsequently damage your long-term sales and overall brand integrity. Best of all, our audits are included in our system – no extra cost and no oversight needed.
It's time to take action and take back what's yours. Gray Falkon is your partner for defending your brand against illegitimate sellers, protecting your brand integrity, and recovering your lost revenue.
Contact us and we'll start fighting for your brand today.