Significant consumer health and nutrition brand with $5 million in annual sales on Amazon. Brand protection programs were already in place and the brand wanted to test the potential to increase the buy box win rate and the associated lift in share of revenue.
The efficacy of legal remedies and other controls held the share of total revenue steady at 67% average over five months but could not advance it further. Gray Falkon activated its brand protection system and within a few weeks caused the share of total revenue to increase 20% over the baseline. That share of revenue continued to jump higher in the weeks following.
After five months with Gray Falkon's system, the share of revenue surpassed 90% due to the greater brand control from Gray Falkon's solution.
Overall, the company saw a +37.3% improvement in buy box ownership and +27% increase in annual revenue.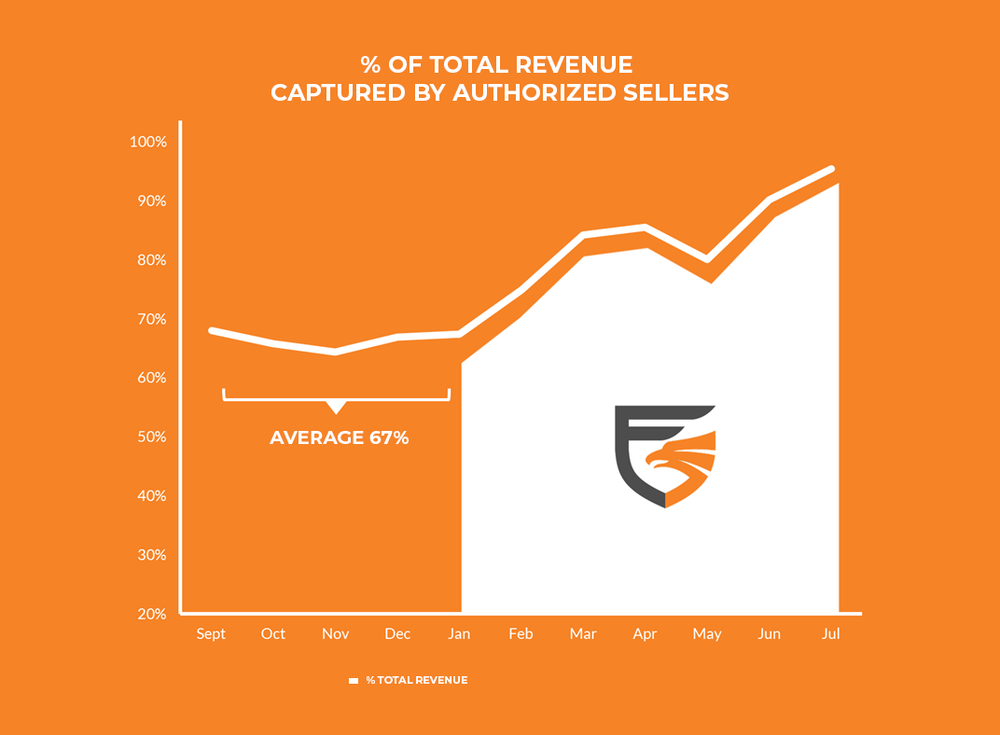 STEP ONE
Through its artificial intelligence-backed system called HORUS, Gray Falkon performed an exhaustive audit of the company's gray market, identifying all illegitimate sellers, their listings, and their violations of Amazon policies.
STEP TWO
HORUS launched a series of campaigns at sellers, warning them to remove illegitimate listings. Simultaneously, HORUS reported violations of marketplace policies to get Amazon to take action against these rogue sellers.
STEP THREE
Continuous protection from HORUS was implemented to help protect this company from future rogue sellers attempting to damage their brand.
Are you interested in learning from an expert on how Gray Falkon can join you in the fight against the Gray Market? Let's talk!